Itineris joins The Pink March to raise awareness about breast cancer
Our company joined 'De Roze Mars', a campaign to raise awareness about breast cancer. Together with 27 enthusiastic colleagues, we committed to taking at least 10,000 steps a day during the entire month of May.
It was a blast!
Our team finished 27th with 10300726 steps, that's 7240 kilometers!  And, even more importantly, they got inspired to adopt and continue a healthy lifestyle.
Overall, De Roze Mars was a great success: a total of 31,622 enthusiasts took on the fight against breast cancer, and together they walked around the world more than 135 times in just 31 days.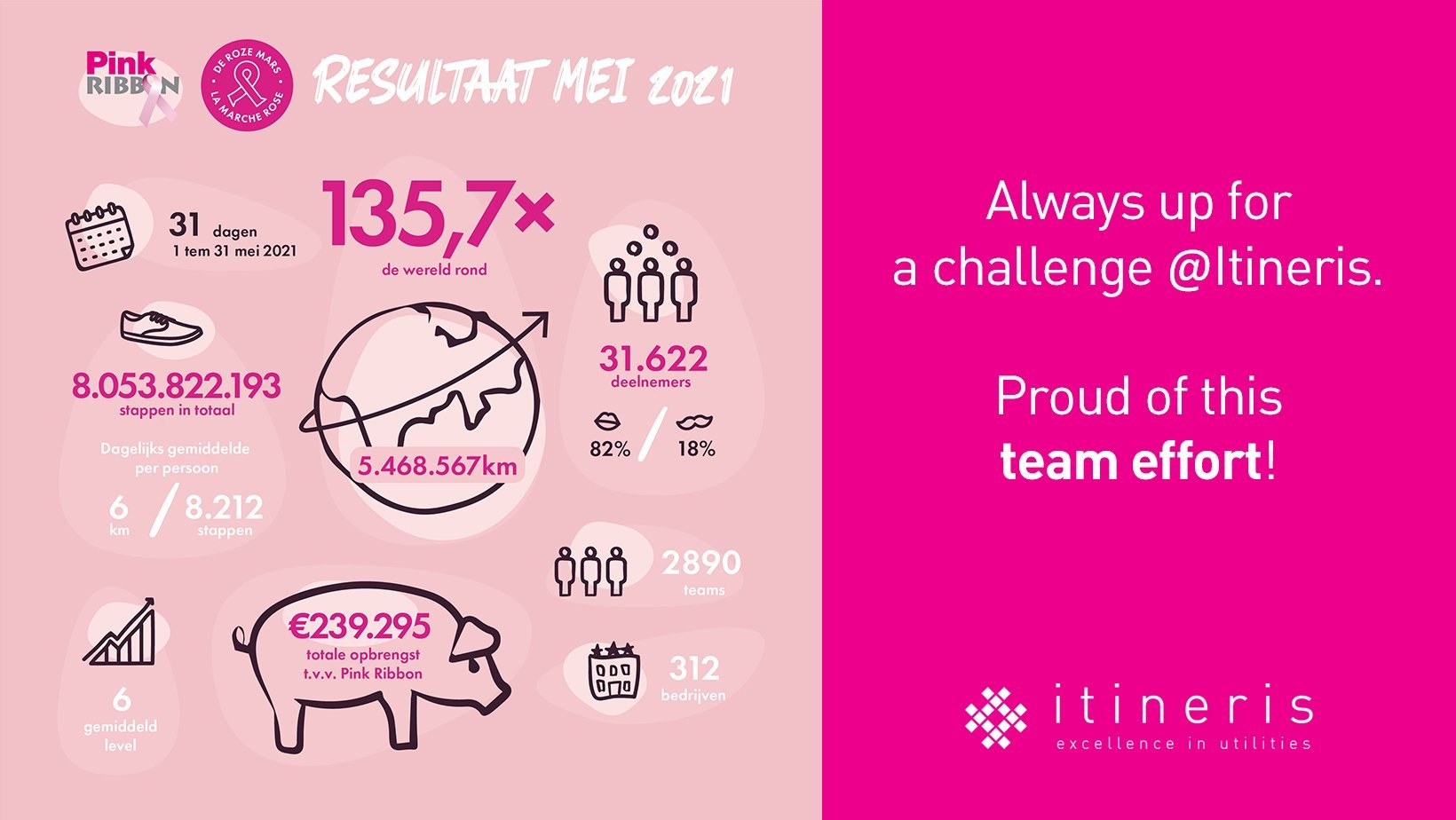 Kudos to all colleagues that joined this initiative.
And now: up to the next challenge! ?
As water starts to become scarcer, detecting and fixing water leaks in a smart way has become a key challenge for Water Utilities. Learn how smart technologies can detect water leaks up to street level.
We look forward to meeting you at the WEF/AWWA Utility Management Conference 2022, to be held from February 21st-24th in Florida, US.
This acquisition fits in the ambition of both companies to be at the forefront of the energy and digital transition.