Itineris earns Certified for Microsoft Dynamics accreditation
UMAX has met Microsoft's highest standard for partner-developed software solutions
Itineris announced today that its UMAX solution for utility distributors wishing to enhance their customer information and service operations, is now Certified for Microsoft Dynamics, which signifies that the solution has met Microsoft Corp.'s highest standard for partner-developed software. By successfully meeting all certification requirements, UMAX can now carry the prestigious Certified for Microsoft Dynamics logo.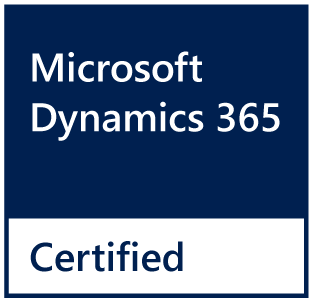 Solutions that are Certified for Microsoft Dynamics have demonstrated development quality and compatibility with the Microsoft Dynamics product on which it runs by passing rigorous VeriTest software solution testing for Microsoft Dynamics and are profiled in the Microsoft Partner Solution Profiler tool. In addition, the Microsoft Dynamics partner must have customers who are successfully using the certified solution and are willing to recommend it, be enrolled in a Partner Service Plan with Microsoft, and be a Gold Certified Partner in the Microsoft Partner Program.
For customers, Certified for Microsoft Dynamics helps identify Microsoft Dynamics solutions that have been tested for compatibility, meet high-quality standards, and are successfully used by existing customers. This certification represents a significant step in elevating the standard for partner-developed software solutions for industry-specific business applications. By highlighting these solutions, Microsoft also creates new opportunities for partners to expand their reseller channel and to better promote their packaged Microsoft Dynamics solution for customers.
By requiring both the software solution and the partner to meet our highest standards, Microsoft is assuring customers that these certified solutions work with their investments in Microsoft Dynamics. Microsoft congratulates Itineris on achieving the Certified for Microsoft Dynamics status for UMAX 365 by demonstrating its success and commitment in delivering a leading Microsoft Dynamics solution.
"Itineris has always been committed to software excellence and achieving the Certified for Microsoft Dynamics designation for UMAX 365 is a reflection of that commitment," said Edgard Vermeersch, CEO & Founder of Itineris.
About UMAX
UMAX is a Microsoft-certified Customer Information System built on, fully integrated with, and leveraging the powerful capabilities of the Microsoft Dynamics 365 platform. The Dynamics 365 base enables UMAX to be more than just a CIS with Microsoft's powerful Business Applications including – but not limited to – Field Services, Customer Service and PowerBI.
About Itineris
Itineris is a global technology company focused on delivering IT solutions and services that drive greater operational value and strengthen customer care capabilities for utility organizations.
A Microsoft Gold Partner, Itineris is the developer of UMAX, customer information system (CIS) and ERP solutions fully integrated with and leveraging the power of Microsoft's Dynamics 365 for Finance and Operations platform.
UMAX customers include some of the world's largest utilities from each sector: De Watergroep, PZEM, Eneco, City of Baltimore, Dakota Electric and more.
About Microsoft Dynamics
Microsoft Dynamics is a line of financial, customer-relationship and supply-chain management solutions that helps businesses work more effectively. Delivered through a network of channel partners providing specialized services, these integrated, adaptable business management solutions work like and with familiar Microsoft software to streamline processes across an entire business.
Today, utility customers want to be able to optimize their energy bill, use the eco-friendly energy sources they want, have the freedom to select the service provider of their preference, and all while enjoying a seamless customer experience. Key to this is understanding the customer journey.
To optimize water conservation initiatives, utilities are streamlining their processes and implementing automated insights. Learn how your utility customers can become real water conservation heroes.
Itineris' new intelligent billing solution CleverCollect provides vital intelligence to move from a one-size-fits-all e-bill enrollment and dunning strategy toward a more effective, personalized approach to customer payment journeys.